Party Hearty for Camp Bon Coeur!
The 9th Annual Hearty Party in Lafayette, Louisiana is scheduled for Friday,  March 16 at Vermilionville.  That's right, a FRIDAY NIGHT this year!  You asked and we listened.  So, no need for babysitters, bring the little critters with you cause hey, they won't have school the next day!  If you prefer to fly solo then leave the kids at home and get ready to Party Hearty!
Our local band "On Call" is headlining this year.  "On Call" is made up of area physicians who are docs by day and talented musicians by night.  As great as they are, we don't want them to quit their day jobs because we need their healing hands in Acadiana!  We excited to have this great new addition to the Hearty Party and can't wait to hear them.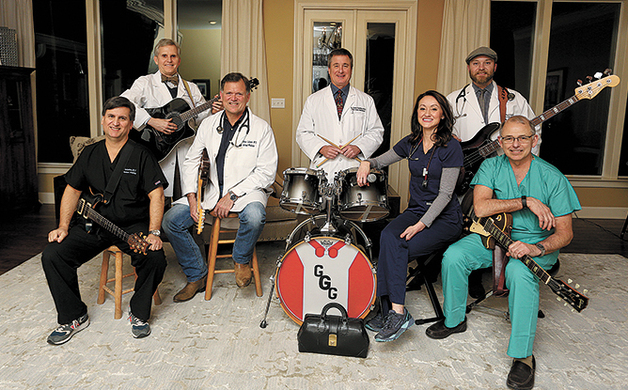 Hearty Party has been delivering tasty food, foot stomping music and one of a kind auction items at our events since it began in 2011. Our goal is to raise money to send children with heart defects to Camp Bon Coeur.
Hearty Party has had ten events over the past eight years and has raised over $170,000 for CBC.  Hearty Party is held in Lafayette, Louisiana and NEW, THIS YEAR, in New Orleans.  The Inaugural, First Time Ever, Not To Be Missed,  Hearty Party Nola was held on Sunday, November 12th at  Rock N Bowl in New Orleans and it was a HUGE success!  We grossed over $30,000 for this first time event.